Admin Professionals Day is April 26th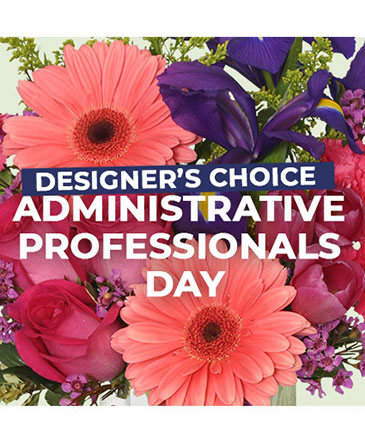 Admin Professional's Florals
Designer's Choice
Miracle worker isn't an official job title, so Administrative Professional will have to do! Admins have the wonderful gift of taking care of the people in the office while taking care of business. Show your gratitude for your miracle worker by sending them beautiful flowers! Our designers will make sure it's something just like your administrative professional—amazing!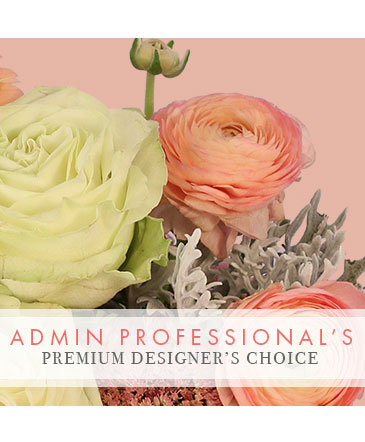 Admin Professional Florals
Premium Designer's Choice
What better way to celebrate Admin Professionals Day than with a beautiful flower arrangement crafted by our professional designers! Like your admin professional, we'll go above and beyond to create a truly magnificent arrangement perfect for them. It'll be a stunning addition to their office and will show how thankful you are to have them!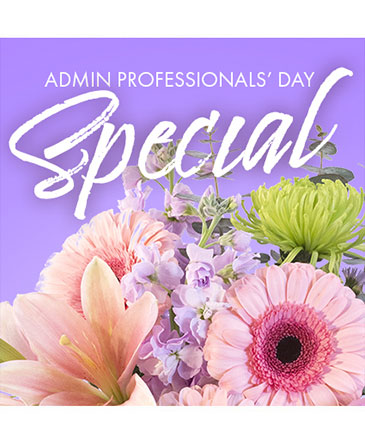 Beautiful Admin Special
Designer's Choice
Send flowers to the ones to keep it all together! Our Admin Professionals Day Special is sure to impress. These flowers will have them feeling loved and appreciated for everything they do. Send them a bouquet of beautiful blooms to celebrate all of their hard work and dedication!
Any good business professional knows you can't get ahead without a skilled team behind you. Administrative Professionals Day is all about showing your appreciation, as well as saying, "Thank You" to your staff. Send flowers designed beautifully in a unique coffee mug, or maybe a huge gift basket of snacks for the whole crew to enjoy. However you celebrate this Administrative Professionals Day, FLOWERS AND PINEWORLD can help!