Holidays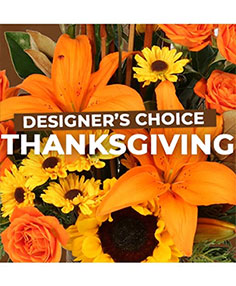 Decorate your Thanksgiving Feast With Charming Fall Flowers
Come together and break bread around a beautiful arrangement bursting with fall colors that everyone will enjoy. Autumn colors are coming alive and are creating hues of reds, oranges, browns, and gold.
hues of reds, oranges, browns, and gold. Fill your house with cornucopias, baskets of fall flowers, and arrangements of contemporary florals. The fall harvest of sunflowers, mum, and orange lilies bring the fall vibes in.
Decorate Your Thanksgiving Table
Welcome guests to your Thanksgiving table with a charming flower arrangement. What better way to celebrate the holiday than to add that touch of fall you are looking for? A simple addition of flowers on your Thanksgiving table, your family dinner will transform into a glorious Thanksgiving feast.
A Gift For Your Host
Headed over to a friend's house for a Friendsgiving or to watch the big game? Say "thanks for hosting me" by bringing your doubleheader host a beautiful flower arrangement with your side dish. Select a bouquet your host will love that is bursting with fall colors.
Choose from an array of arrangements with beautiful autumn tones of rustic reds, bright oranges, and warm neutrals, with cornucopias, baskets, and vibrant vases. Your host will appreciate your thoughtful gift and will be excited to place it alongside their holiday decor.
For Those, You Are Thankful For
From far away or right down the street, Thanksgiving is a time for us to gather and give thanks for the blessings in our lives. Flowers bring people together; whether you're together or apart, the thoughtfulness behind a beautiful arrangement will make a lasting impression long after the petals have gone.
Order Ahead of Time
It is best to order your Thanksgiving flowers as soon as possible. This can help you secure your desired flowers and ensure their delivery date. Select the flowers you wish, place the order early, and select a later delivery date! This is a smart shopping tactic to beat the other customers to the supply of flowers and avoid order complications caused by low supply during high order volume periods.
The later your order is placed, the riskier your chances are of receiving the exact flowers you want. As the time draws close to Thanksgiving and Thanksgiving week, specific flower supplies begin to run low or go out of stock. Once flowers start going out of stock from filling a mass of orders, the shop will rely heavily on the flower shipments to restock. If an order is placed too late, this can often result in flower substitutions to an order.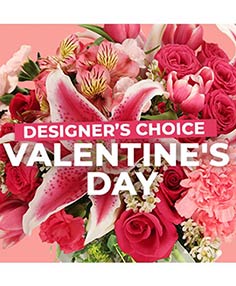 Roses are red, violets are blue, send flowers on Valentines day and you won't be blue too. Nothing means more to your sweetheart than surprises. On Valentines Day, surprise her with a lush bouquet of roses from FLOWERS AND PINEWORLD in Barrie. When it comes to romance, your local florist, FLOWERS AND PINEWORLD knows best. Let us help you choose the perfect bouquet of flowers for your sweetheart. You can browse the selection above and buy online, or give us a call for something more custom. Whether she likes roses or Gerberas, red or purple, we can create something one-of-a-kind this Valentines Day.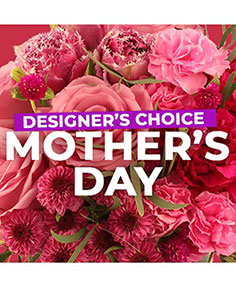 Can I pick-up my Mother's Day flower order at the shop?
FLOWERS AND PINEWORLD offers both store pickup and delivery. If you would prefer to pick up your Christmas order, please give us a call at (705) 726-9919 and let us know.
Here are our store hours:
Monday:
09:30 -
17:00
Tuesday:
09:30 -
17:00
Wednesday:
09:30 -
17:00
Thursday:
09:30 -
17:00
Friday:
09:30 -
17:00
Saturday:
10:00 -
14:00
Sunday:
Closed
To have your Mother's Day flowers delivered to your mother or to your home, you will be able to provide the address and additional delivery details during the online ordering process. If you have any further questions, please feel free to reach out and one of our associates will gladly assist you.
Can I request a flower substitution in my Mother's Day arrangement?
Yes, FLOWERS AND PINEWORLD can provide flower substitutions, depending upon availability. During high order volume holidays, such as Mother's Day, we recommend placing your order as early as possible. Typically, the closer florists get to Mother's Day, the more orders we have and flower supplies quickly run out. If you would like to stay ahead of the game, order your desired flowers in advance to protect against any order complications. Please feel free to connect with us (705) 726-9919 regarding what order specifications you would like for your flowers. One of our associates would be happy to assist you.
Will my flowers be delivered even if no one is home?
If you are sending flowers to your mother or to your home and no one is home, we recommend that you provide additional delivery instructions during the online ordering process. If you have already placed your order, please feel free to give us a call (705) 726-9919 if you need to provide additional delivery instructions.